Vikram Simha
Founder & CEO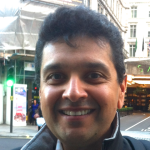 Mr. Simha has a long and distinguished career in the medical imaging and healthcare informatics field. Since 1994, Mr. Simha has a track record of accomplishment in building several successful medical start-up companies. A visionary in the field of medical imaging, Mr. Simha was the inventor and co-creator of AquariusNET, a thin-client/streaming server for enterprise-wide 3D image management and distribution, which fundamentally changed how healthcare images are viewed and shared among radiologists and clinicians. This product created a new market segment that replaced and obsoleted the stand-alone workstation market. He has co-authored several patents related to volume rendering and thin-client/streaming server technology.
Previously, Mr. Simha was Chief Technology Officer at Vital Images, responsible for its strategic technology vision and engineering direction. This vision and direction lead to Toshiba Medical acquiring Vital Images in 2011. Prior to Vital Images, Mr. Simha was Chief Technology Officer and SVP Engineering at TeraRecon Inc. where he led the engineering development of AquariusNET, the world's first commercial streaming, thin-Client, enterprise-wide 3D imaging server. Prior to TeraRecon, he was a key contributor in the development of the world's first volume rendering hardware chip/ board at Mitsubishi Electric.
Steve Sandy
Co-Founder, Business Development & Marketing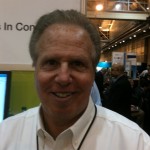 Mr. Sandy has established a track record of success in high technology business development and product marketing over the past 30 years. Since 1995, Mr. Sandy has been involved in early phase healthcare ventures in senior business and product management roles. In 1996, Mr. Sandy founded Real Time Visualization (RTViz), a $30M medical start up funded by Mitsubishi Electric. RTViz developed the world's first real time 3D volume rendering hardware engine (chip/board) which became the visualization engine for several CT workstations including Siemens Medical and Toshiba Medical. RTViz also developed the world's first prototype enterprise real time 3-D imaging server.
Acquired in 2001 by TeraRecon, Inc., an advanced visualization medical imaging start-up, Mr. Sandy became VP Business Development and Marketing. He branded TeraRecon in the medical market as the leader of thin-client/streaming server technology for enterprise-wide 3D image management and distribution and helped drive its annual sales to over $50M in 7 years. He was VP Business Development at Fovia Inc., a medical software imaging company, and previously worked in senior product / marketing management roles for companies including Intel, Mitsubishi Electric, Siliconix, and Motorola.
Gang Li
Co-Founder, Head of Engineering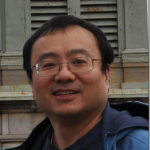 Before joining Informatics In Context, Gang was 'Manager of Software Development' at TeraRecon Inc., a leading 3D imaging solutions vendor. As system architect, Mr. Li was instrumental in guiding the team in developing several innovative enterprise software architectures including an advanced process server engine, an applications launcher for thin-clients, fast DICOM storage infrastructure, a version of software which enabled 10 concurrent clients to simultaneously interact with large slice DICOM data, tag based DICOM data routing system, events and dictionary based auditing system, and many other design breakthroughs. His expertise includes medical imaging, database design, data communications, high performance system design, and image management systems. Prior to TeraRecon, Mr. Li was lead programmer at GE Medical's Global online center.
Colin Murphy
Head of Sales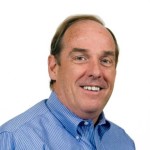 Mr. Murphy has built a solid reputation in sales and sales management over his career. His extensive sales management experience includes roles as Managing Director of European Operations for Itek Corporation (London), and heading sales in a number of medical imaging start-ups. Most recently, Mr. Murphy served as Vice President of Sales and Marketing at Visage Imaging, Inc., a subsidiary of Mercury Computer Systems. He was instrumental in bringing an entrepreneurial mentality, new product strategies, and successfully building a $40M global OEM and direct sales organization.
Prior to Visage Imaging, Mr. Murphy headed sales at Real Time Visualization (RTViz), a wholly owned start-up of Mitsubishi Electric. He helped drive sales revenue into a $30M business, crafting its sales strategy and responsible for its sales structure. After RTViz was acquired by TeraRecon in 2001, he served as General Manager of TeraRecon's visualization business and was responsible for building their direct sales channel.
Geoffrey Rubin MD

Co-Founder, Distinguished Professor of Radiology, Former Chair, Dept. of Radiology, Duke Medical Center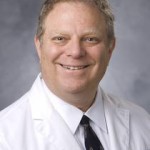 Prior to his role at Duke, Dr. Rubin was professor and chief of the section of cardiovascular imaging in Stanford University's Department of Radiology. He also held concurrent appointments as associate dean for clinical affairs, associate director of the Stanford Cardiovascular Institute, and vice chief of staff of Stanford Hospital and Clinics. In research and clinical roles, Dr. Rubin pioneered the use of spiral computed tomography (CT) and multi-detector row CT for imaging the cardiovascular system, and has personally performed and interpreted more than 10,000 CT angiograms since 1991. Dr. Rubin is the author of more than 135 peer-reviewed manuscripts and more than 50 review articles and book chapters. He has edited five books, including the recently published textbook CT and MR Angiography: Comprehensive Vascular Assessment. He has been listed annually in America's Top Doctors and Best Doctors in America since 2002 and 2004, respectively. In 2008, he was awarded the Most Effective Radiology Educator award by AuntMinnie.com, a web site for radiologists and related clinical professionals in the medical imaging industry.
Pandarinath Siddineni
Head of IIC's India Operations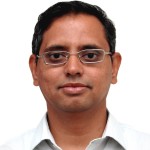 Mr. Siddineni ('SP') is focused on building Informatics In Context's subsidiary in India, responsible for managing software and applications development. SP has several years of experience in product development, software engineering, and business development. He is a mentor-advisor for Indian Institute of Science, Bangalore's Mentor Cloud.
Before joining Informatics In Context, SP worked as Director of Product Development for Symphony-Teleca Corp., providing IT services for its customer base in US & Europe. He was responsible for software product development in the telecom, healthcare, and semiconductor sectors since 2011. SP started his IT career with TATA group in 2008, with global cross-functional experience leading and managing both engineering and technology functions. At TATA Elxis, SP held various positions in marketing, consulting, and engineering. While at TATA, SP was involved in software development of the world's first medical 3D imaging client-server prototype working as a consultant for Mitsubishi Electric.
SP had co-authored several technical papers for MEMS dynamics, image processing and scheduler designs. He authored and was issued a patent on "CONTROL SYSTEM FOR A FLOW CELL BATTERY" in the green energy market segment. SP earned his MS degree in Micro Electro Mechanical Systems from Indian Institute of Science, Bangalore. His thesis, "design issues of Micro & Nano structures" was judged best thesis for the academic year 2007-08.    
Board Member
Paul Mitchell

President, Mitchell Financial Group
Paul Mitchell is President of Mitchell Financial Group, an investment and consulting firm with activities in the technology, healthcare and financial services industries. Since April 2003, Mr. Mitchell has served as a Director of Alkermes plc (NASDAQ: ALKS) , a fully integrated global biopharmaceutical company committed to developing innovative medicines to improve patients' lives. At Alkermes he is currently the Chairman of the Audit Committee and has served as Lead Independent Director since August 2012. Mr. Mitchell was the Chief Financial Officer and Treasurer of Kopin Corporation from its founding in April 1985 through September 1998. He also served as the Chief Financial Officer and Treasurer of Kenet Inc. from April 2002 until its acquisition by Intersil in January 2009. Prior to joining Kopin, Mr. Mitchell worked for the international accounting firm of Touche Ross & Co. from 1975 to 1984. Mr. Mitchell is also a member of the board of directors of several private companies and nonprofit organizations. He is a graduate of College of the Holy Cross, and was previously a Certified Public Accountant.